Sliding patio door's advanced manufacturing process ensures that our patio door exceeds the industry's highest standards for quality and durability. If you are looking for energy savings, superior insulation eliminates water and air infiltration between frame and panels. A one inch insulated unit with Cardinal IG's XL Edge Insulating Glass allows for optimal thermal performance. Furthermore, our patio doors are not only durable, corrosion resistant and strong, it's also aesthetically pleasing in an unlimited number of colours matched to your specifications.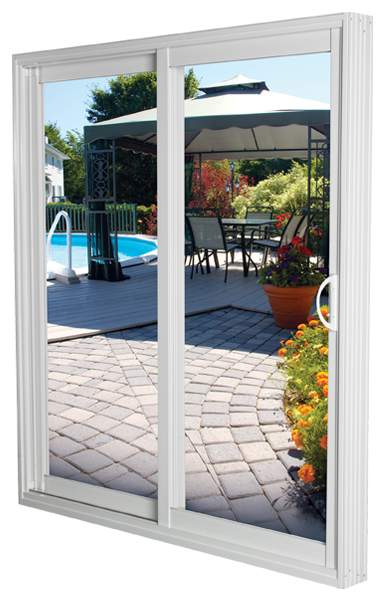 Features
5 7/8" depth on an all vinyl multi-chamber profile design
Full perimeter double and triple weather stripping
10 degree sill slope which optimizes water-tightness and drainage
Removable panel support
Premium sealant
Anodized aluminum tracks
Zinc plated double tandem wheels with sealed bearing
Extruded aluminum screen
Venetian mini blinds
With venetian mini blinds, you can control the amount of light and privacy for your room with just the touch of a finger. Magnetic controls allow effortless and reliable operation. Eliminate the need for window coverings for your patio door, which can be costly and a hassle to clean. These insulated units are factory sealed and completely dust free, which reduces exposure to allergens, and cordless blinds eliminate the potential danger of hanging cords with children. The soft white fabric of the between-the-glass shades will never yellow or fade, so you can enjoy years of beautiful, maintenance-free blinds.
Raise, Lower or tilt a full 180° for privacy control
Glass Options
Colonial grids                                    Wrought Iron grids                   Wrought  iron with blinds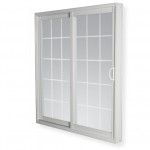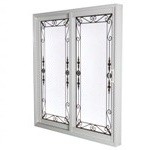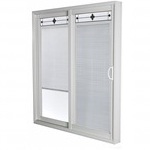 Lock Options
Euro Lock Set 9700Antique    Brass• Black Nickle w/ key option• Brass       Br.Chrome•Brushed Chrome•Oil Rubbed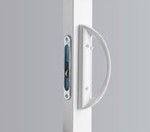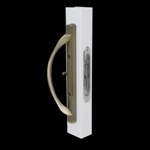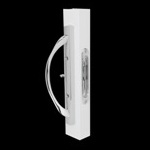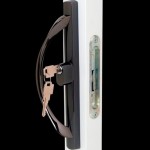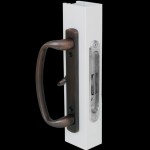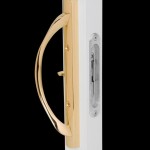 Security Options